Captured at Crowdy lifestyle photography is a partnership between friends Pip and Kristen. Kristen with her styling prowess and Pip with her snap-happy camera skills offer styled family photoshoots on beautiful Crowdy Beach, on the Mid North Coast of NSW.
Christmas at Crowdy
Welcome back to Christmas at Crowdy for 2020! We are so excited this year to be offering an"Australiana Theme" for our very popular Christmas at Crowdy styled photoshoots. Bookings open now. 
Mini Sessions
Themed mini-sessions take place throughout the year. Some of the mini sessions include 'Mummy & Me' for Mother's Day, 'Christmas at Crowdy', and 'Santa at Crowdy' for the festive season. The mini sessions are a quick and budget-friendly way to update your family photos.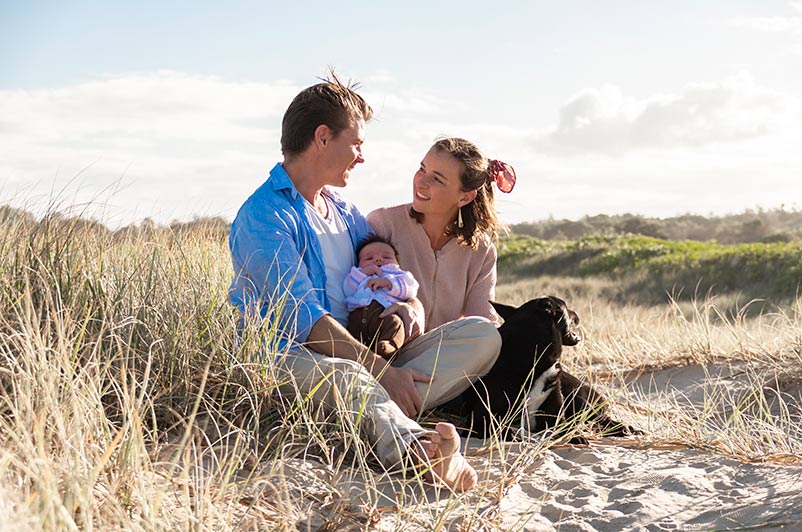 Lifestyle Photoshoot
Customised lifestyle photoshoots are perfect for family groups, newborns, or friends wanting to mark an occasion. These shoots have a longer session time with more opportunities to capture a relaxed casual vibe.
Christmas at Crowdy 2020 is now SOLD OUT.
We do have a cancellation list. If you would like to be added please fill in the form below. Thank you once again for your support.
These photos are taken at Southside beach, Crowdy Head with this years beautiful Australiana themed Christmas tree and props.
Unfortunately this year due to COVID regulations we will not be going ahead with our 'Santa at Crowdy' beach sessions. These restrictions have made it near impossible for us to keep Santa and your families safe due to social distancing rules.
So Santa will be staying at the North Pole this year and hopes to return next year!
Please read our terms before booking:
Full payment is required upon presenting for your session, either by cash or card.
Each package is for immediate family members only. If you want extra photos with extended family members, such as grandparents, please book two packages.
If weather conditions become extreme on any of the allocated days and the session can not proceed, you will be rescheduled.
If you wish to cancel your booking, we require 48 hours notice of cancellation.
Please arrive 5 minutes before your scheduled session.
Social distancing rules will be in place and hand sanitiser will be available upon arrival for your use.
We look forward to seeing you all out at Crowdy Southside!
 Pip & Kristen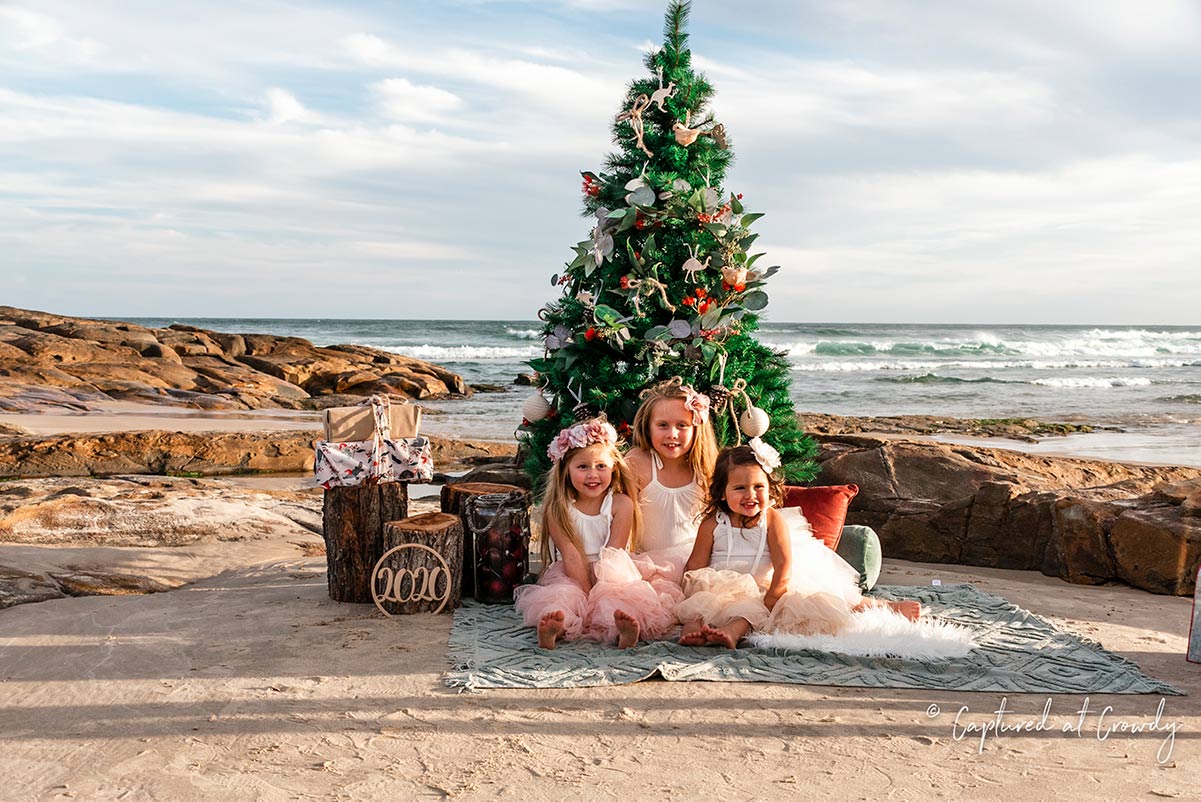 Add me to the Cancellation list please
Our photoshoots take place at Crowdy Head. We use the south side beach as our preferred location as it is sheltered from the elements a little more. From Harrington breakwall, Crowdy Head is a 9-minute drive along Crowdy Head road. Drive past the surf club and take the next right past the boat trailer car park. Head along the gravel road and you will see us set up on the beach.