Captured at Crowdy lifestyle photography is a partnership between friends Pip and Kristen. Kristen with her styling prowess and Pip with her snap-happy camera skills offer styled family photoshoots at beautiful Crowdy Head, on the Mid North Coast of NSW.
Mother's Day 2021
Our popular mini session was back again for Mother's Day. This year the Mini sessions took place at the Harrington Waters Golf Club Café along with an Everlasting floral arrangement workshop by Meg from Gingermegs. Thank you to everyone who came along. We hope to do something similar in the future.
Mini Photoshoot
Our family mini sessions are a quick and budget-friendly way to update your family photos. We spend 20 minutes out at the beach or bush and capture your family interacting with each other with some poses and some play time! Perfect for couples or mum, dad and the kids.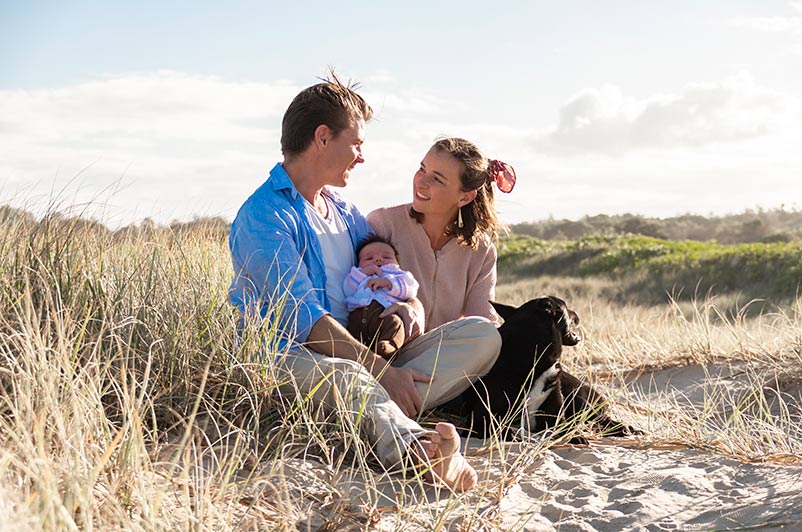 Family Photoshoots
Customised lifestyle photoshoots are perfect for family groups, newborns, or friends wanting to mark an occasion. These shoots have up to 1 hour session time with more opportunities to capture a relaxed casual vibe. Perfect for capturing more individual shots of each member of the family. 
Christmas at Crowdy
Our popular Christmas at Crowdy mini sessions will be running again in 2021. More details will be released closer to the end of the year. We are so excited to be offering these unique Christmas photos on the beach for the fourth year in a row!
Styled Outdoor Family Session
Similar to our mini sessions, our styled outdoor family session is themed to a style of your choice. You might like a boho vibe, a relaxed picnic or a striking arbour in the middle of the beach! We created the atmosphere and capture the memories.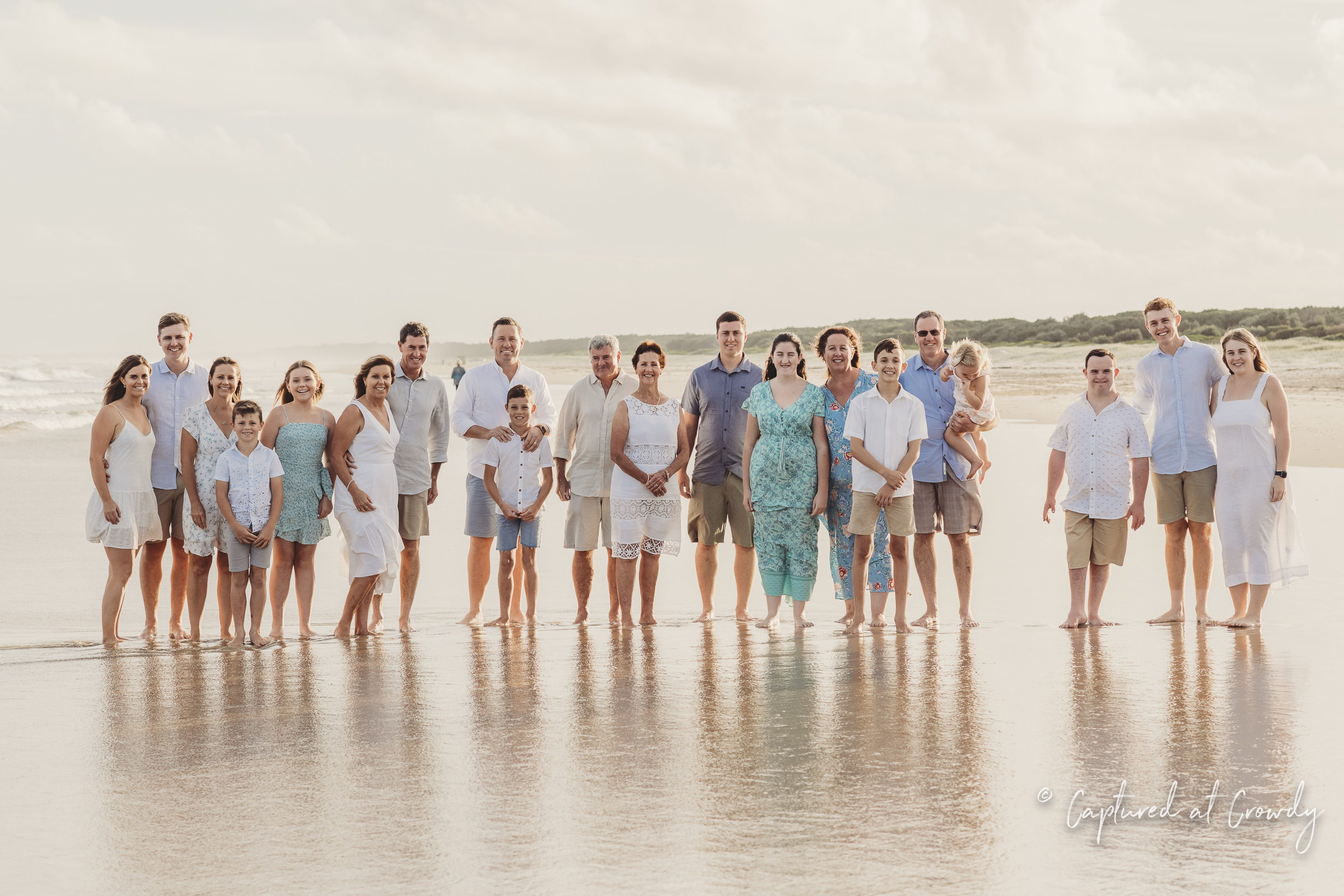 Extended Family Photoshoots
Extended Family photoshoots are perfect for large family get-togethers. These shoots typically have a longer session time with more opportunities to capture each individual family as well as a large group photo, generation photo, siblings photo and any other photo you want! 
Our photoshoots take place at Crowdy Head. We use the south side beach as our preferred location as it is sheltered from the elements a little more. From Harrington breakwall, Crowdy Head is a 9-minute drive along Crowdy Head road. Drive past the surf club and take the next right past the boat trailer car park. Head along the gravel road and you will see us set up on the beach.